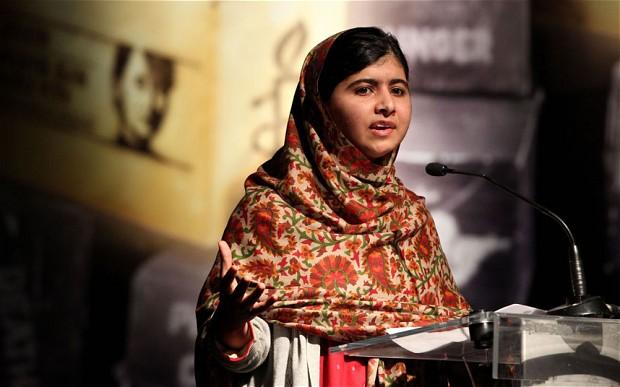 Pakistani teenager, Malala Yousafzai, who survived an assassination attempt by the Taliban, has been awarded the Nobel Peace Prize, Telegraph reported.
The prize was awarded jointly to Malala and Kailash Satyarthi from India, "for their struggle against the suppression of children and young people and for the right of all children to education".
"The Nobel Committee regards it as an important point for a Hindu and a Muslim - an Indian and a Pakistani - to join in a common struggle for education and against extremism," the judges said in a statement.
Last year the award was given to the Organisation for the Prohibition of Chemical Weapons (OPCW) for its mission to destroy Syria's chemical weapons stocks.