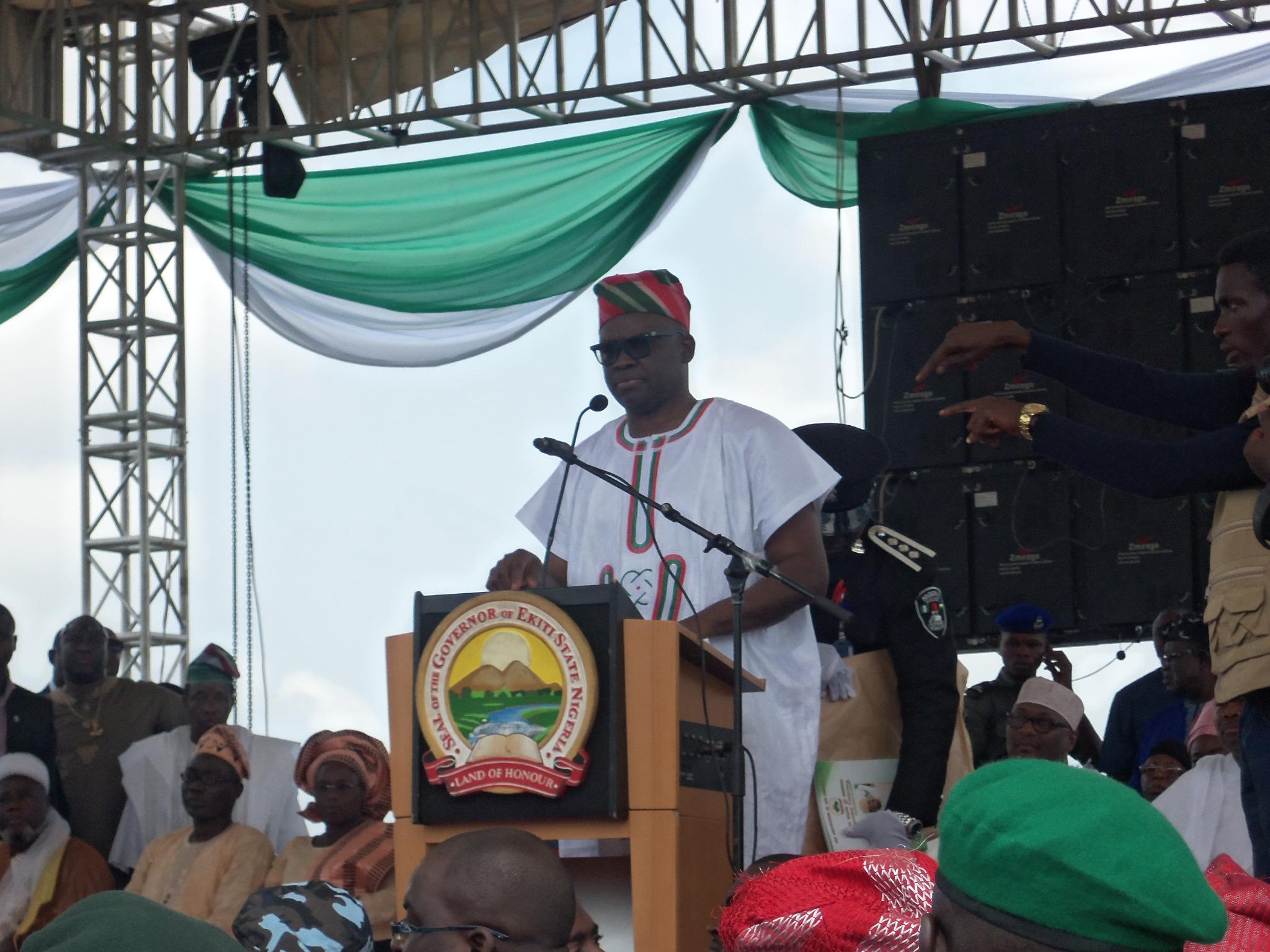 The governor of Ekiti State, Peter Fayose who was today sworn in Ekiti state has disclosed that his government inherited a heavy debt of over 49 billion naira from past administrations in Ekiti state.
The governor made this disclosure during in inaugural speech while being sworn in as the Executive Governor of Ekiti state.
According to Fayose, "My good people of Ekiti state, I left over 10 billion naira in liquid cash and asset in October 2006 alongside all the monumental and infrastructural and human developments that were emplaced during my first coming.
"…My heart bleeds today as I report to you that out state has been plunged into a heavy debt dungeon of over 49 billion naira by our own brothers and sisters".