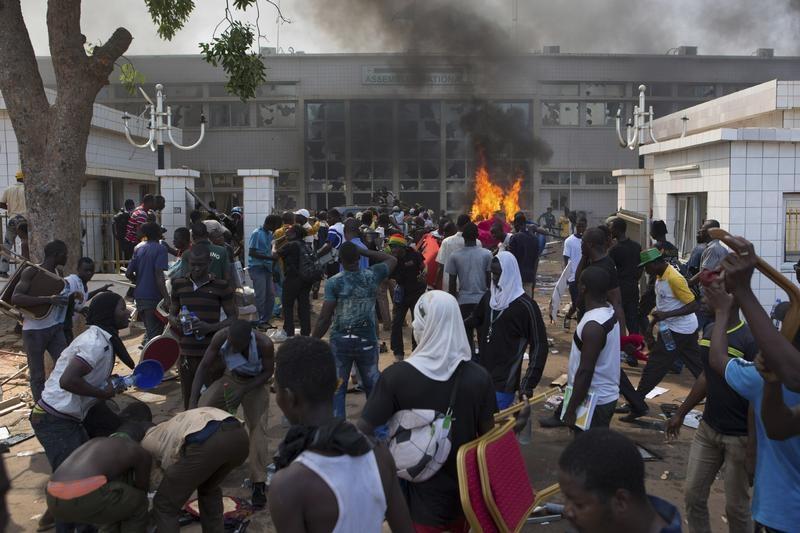 Pic: Reuters
Thousands of protesters stormed Burkina Faso's parliament on Thursday and set fire to the building, ahead of a vote on a motion to allow the president to stand for re-election, Reuters witnesses said.
The crowd then headed towards the prime minister's office as a government helicopter flew overhead, shooting tear gas canisters at protesters, a Reuters witness said.
Lawmakers had been due to vote on Thursday a plan proposed by the government to change the constitution to allow President Blaise Compaore stand for re-election next year, when he was due to stand down due to a two-term limit. Most deputies had not yet arrived for the vote when protesters entered the building.
"We did this because Blaise was trying to stay too long. We are tired of him," said Seydou Kabre, a protester in the crowd headed to the prime minister's office. "We want a change. He must go!"
Protesters took the parliament building after police starting shooting in the air in a bid to disperse them. In the face of the surging crowd, police were forced to withdraw, witnesses said.